Lower home prices and the Bank of Canada's two consecutive decisions to keep interest rates steady at 4.5% have inspired renewed curiosity among first-time home buyers that have been sitting on the sidelines. Although prices are starting to stabilize in some markets, the Canadian Real Estate Association (CREA) projects that the average home price at the end of this year will still be around 4.8% lower compared to 2022.
On top of a slightly cooler spring housing market, the rental market in many of Canada's major cities remains scorching hot, which is further enticing potential buyers to consider making the leap into home ownership. For example, the average monthly rent for an apartment in purpose-built rental buildings in the Greater Toronto Area (GTA) reached a record high of $3,002 in March, up 13% compared to the previous year. However, the higher interest-rate environment and the affordability crisis still present a significant barrier for these hopeful buyers. 
With high borrowing costs and strict mortgage lending rules, today's home buyers and owners actually require a higher income to qualify for a mortgage compared to a year ago. Even with lower price tags on homes across the country, another recent survey found that seven out of 10 Canadians buying homes or renewing their mortgage are concerned about their ability to qualify for the mortgage they need. 
Still, owning a home remains a personal goal for many and these first-time home buyers are looking to strike while the iron is hot. It's important that these buyers understand all their financing options, and which route is best suited to help them achieve their goals in their unique situations. Amid these fluctuating market conditions, remember that a private mortgage could be the lifeline a first-time home buyer needs to get into the home they want.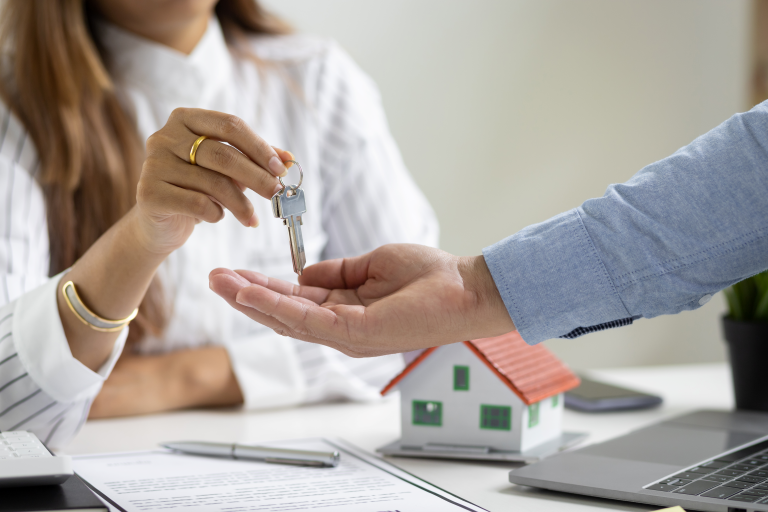 How can a private mortgage help a first-time home buyer?
A private mortgage can help a first-time home buyer in a number of ways. One of the first things to consider is that borrowers don't need to pass the stress test to qualify for a private mortgage. Banks and other federally-regulated lenders require borrowers to prove that they can make their payments at the higher of 5.25% or 2% over their mortgage rate. Therefore, some current borrowers—namely those working with a traditional bank lender—will have to prove they can afford to pay the mortgage on the home they want at rates around 7%. 
In addition, private lenders, like CMI, take a more flexible and common sense approach to a borrower's income and their ability to repay. Banks and traditional lenders are rigid with how much they're willing to lend, or whether a borrower qualifies for financing at all, and generally base their lending decisions on a borrower's gross debt service ratio (GDS) and total debt service ratio (TDS). Specifically, prime lenders look at how much of a borrower's income goes toward expenses like mortgage payments, property taxes, a portion of condo maintenance fees, and utilities (GDS) and additionally, how much goes toward other debts, such as car loans, student loans, and credit card payments (TDS). With the inflated cost of living across Canada, it's become increasingly difficult to maintain the ratios that a bank would accept. 
Private lenders also require less documentation and generally approve financing much more quickly than traditional lenders, which can give first-time home buyers a competitive edge. CMI can often approve in a matter of hours. In today's market, first-time home buyers aren't exactly spoiled for choice. Newly listed homes fell by almost 6% in March 2023, and inventory slumped slightly, bringing new supply to a 20-year low, according to CREA. In addition, new construction starts were down over 11% month-over-month in March, according to the Canada Mortgage and Housing Corporation. This indicates that the tight supply isn't changing in the near future, so a fast approval process can really benefit a client who has their eyes locked on a specific property.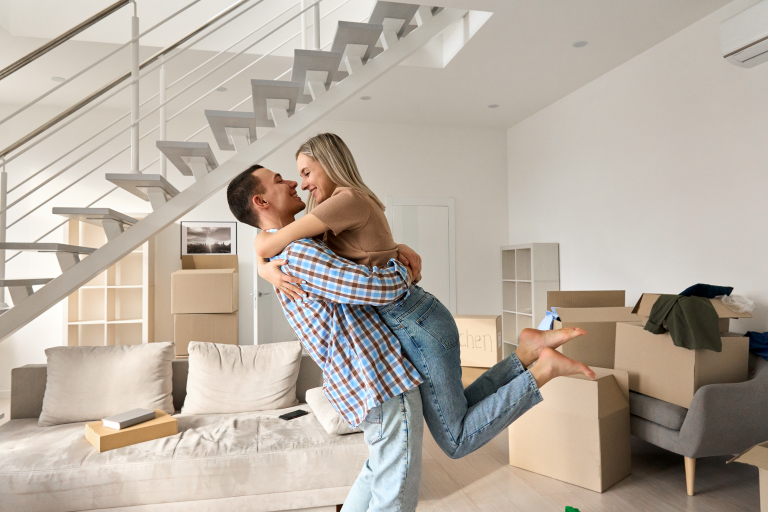 Even first-time home buyers with excellent credit history and a fair amount of savings tucked away are still turning to private lenders for help. With the higher stress-test rate and other qualifying factors, many prime borrowers are finding they aren't able to qualify for the amount they want, or their salary isn't enough to cover monthly mortgage costs on top of inflated living expenses. In addition, first-time home buyers need to consider closing costs and property taxes, land transfer tax, legal costs, as well as potential renovations and furnishings. As a result, many first-time home buyers are looking to cushion their down payment to bring down the loan amount and make monthly payments more manageable. 
To make this happen, it's become increasingly common for first-time home buyers to turn to family members for financial help. Private lenders are much more flexible when it comes to gifts towards a down payment. Banks and other traditional lenders will generally only approve a gift from an immediate family member (such as a parent, grandparent, sibling, or child) and often require additional documentation related to this type of gift. Private lenders are able to recognize gifts from distant family, like an aunt or uncle, or even a friend. 
In addition, private lenders can help parents leverage the equity in an existing property to add a lump sum to boost their child's down payment or help with some of the other additional costs. Private lenders can help existing home owners take out a second mortgage or even "prepay" the mortgage using the equity in their home. A prepaid mortgage is traditionally a popular financing option for parents helping their kids buy a home while they're still in medical school or searching for a job after graduation. This option leverages existing home equity to essentially incorporate the borrower's mortgage payments into their mortgage loan, which could delay monthly payments for up to a year, giving the new buyer more time to save or allowing them to use their cash-on-hand to cover immediate needs. 
When it comes to buying a home for the first time, a little bit of wiggle room can make a huge difference—and private lenders offer that flexibility. Connect with us to learn more about how we can help your first-time home buyer clients.