Our mortgage-broker guide to high-conversion marketing customized for communicating during the COVID-19 era.
As locked-down Canadians spend more time on the internet than ever before, now is the time for mortgage brokers to embrace online lead generation and digital marketing avenues, particularly as Canada's fall real estate market gears up for increased activity. 
Despite gloomy predictions following the economic fallout of COVID-19, the Canadian housing market remains robust. 
Whilst activity briefly dipped in the spring, due to pandemic-related shut downs and shelter in place orders, by August transactions were up about 33.5%  year over year, with average property prices up by 18.5%. 
Despite – or perhaps because of – the pandemic, Canadians are buying homes at greater rates than ever before, with "Canada's fall market expected to see spring market-like activity", as per Elton Ash, Regional Executive Vice President, RE/MAX of Western Canada. 
For mortgage brokers, the implications are clear: now is the time to capitalize on an unseasonably dynamic market by marketing aggressively and capturing a greater market share.
As your trusted lending partners, we're here to help. Here's our mortgage-broker guide to high-conversion digital marketing, customized for communicating in the time of COVID-19.

Upgrade your site to improve SEO
During this time of uncertainty, clients and prospective clients will be looking for clear, and concise messaging about any changes to your business. And the first place they're going to look is on your website. 
Information and updates about your COVID-19 response should be front and center on your homepage. You may also want to include a special page on your website, where you can post updates in a timely fashion, without inundating your customers with daily marketing emails. 
The first thing you'll want to outline is any practical details such as changes to your business hours, locations, products, or services.
You'll also want to assure clients that you remain committed to the dedicated services they deserve, whilst continuing to maintain their safety as a priority by adhering to all public health protocols and best practices. 
In the midst of this public health crisis, it is particularly important to address the steps that you are taking to protect their health, and limit the spread of COVID-19.
Reassure clients that you remain available for communications through phone calls, texting, and emails, and for meetings over Zoom, Microsoft Teams, Skype, or any e-conference tool your clients may prefer. 
Let clients know that, if an in-person meeting is required or requested, you will be happy to meet with them, and will follow all the proper guidelines and protocols outlined by the Canadian government.  
Consider including a COVID-19 FAQ section. Monitor your social media outlets and emails, for any queries from clients in order to address the most commonly asked questions. Not only will this be convenient for customers, but it will also save you time on communications, and ensure consistent messaging across all channels.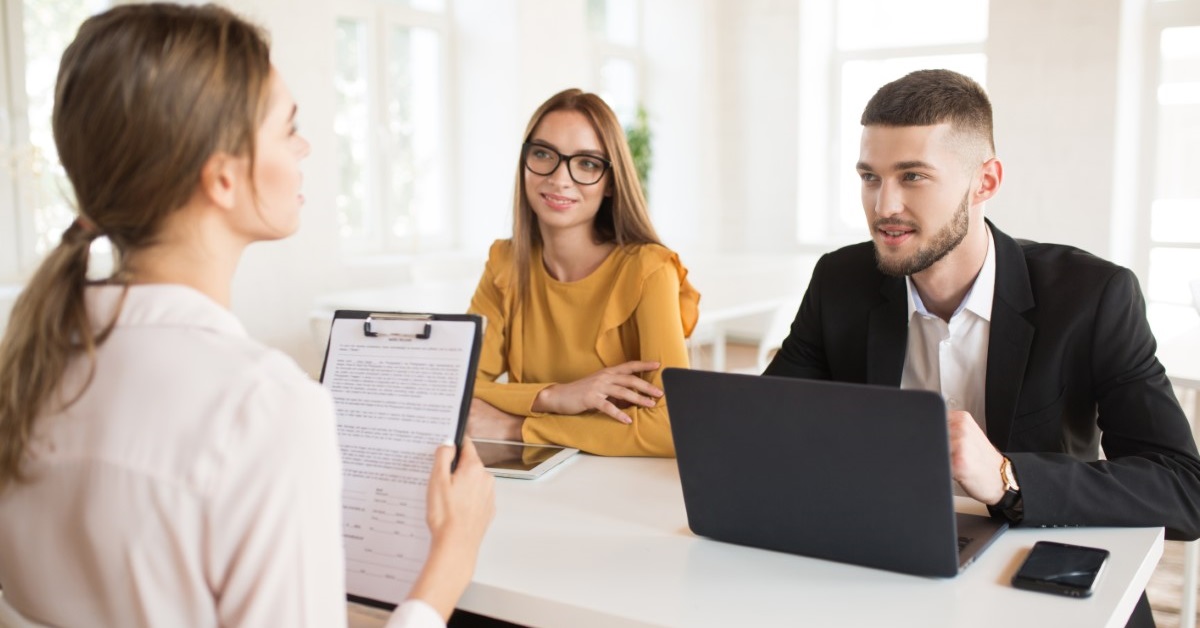 Offer useful and authoritative information in a time of uncertainty
In times of extreme uncertainty, people have a tendency to turn to trusted authorities and leaders in order to seek answers, information, and comfort. 
As a mortgage broker, you are a trusted authority on what is a major concern for most homeowners, and prospective buyers. They are probably wondering how COVID-19 has impacted the real estate and mortgage markets, and what that means for their existing mortgage or future home. 
Now, more than ever before, people seek answers online from the safety of their homes. This creates an ideal opportunity to start putting out useful information. Create content that addresses the concerns of current and future homeowners. Content that answers their questions and  helps them make informed decisions will keep potential clients interested and engaged. 
Ideal content topics at this time can include "Understand your mortgage deferral options during COVID-19", or "What does CMHC's changing regulations mean for your mortgage?". You may also want to consider publishing news and updates about the mortgage industry, real-estate trends, and the local market impact. 
Remember, you aren't just writing for your clients. You're engaging all Canadian homeowners, and potential homeowners, who may not be looking for a mortgage or refinancing option at the moment. However, if you establish yourself as a consistent authority during this time of need, they'll remember you fondly, and you will be first on their list to call when the time comes. 
Consistently publishing new content also offers massive Search Engine Optimization (SEO) benefits, ensuring your site will rank higher for relevant searches by qualified leads in your area. 
Leads from inbound activities (such as organic leads) generate significantly higher conversion rates (14.6%) than outbound strategies (1.7%) such as direct mail or cold calls. 
By blogging consistently, not only do you establish yourself as a trusted authority and engage potential clients, you'll also establish your website as a lead-generation engine that consistently delivers quality conversations and high conversion rates. 
Exponentially amplify your reach with Social Media
While your blog is where you'll be posting your in-depth, long-form articles, it's very easy – and highly effective – to share this content on your social media platforms, thereby exponentially amplifying your reach. 
Sharing content on social media is an especially effective marketing strategy during COVID-19. Facebook, for example, saw a 70% increase in usage following the lockdown, as people increasingly turn to social media apps to keep entertained, connected, and informed from home.
The key social media channels you'll want to consider include Facebook, LinkedIn, Instagram, and Twitter, which offer massive opportunities for engagement, as well as powerful advertising capabilities (both paid and free) that enable you to target content towards your chosen demographic(s).
The demand for video content has also skyrocketed during the pandemic, so in addition to experimenting with videos on Facebook, you may also want to consider uploading content to YouTube. 
The videos you create don't need to be professionally produced. You can use the camera on your smartphone or laptop to record the video and  one of the many video editing tools available for free on the internet to produce and edit your video to your liking. 
Ideas for video content can include your insights on the mortgage market, question and answer sessions addressing a list of FAQs from existing clients, or an explainer that outlines the impact of changing mortgage regulations, in a way that is easy to understand. 
It can also be a great idea to experiment with interactive content. Explore functionalities on Instagram and Facebook such as polls, which are designed to engage participants. Polls can also be a great opportunity to solicit feedback or conduct market research with your clients.
You may also want to consider sharing or crowdsourcing content that features your clients, such as pictures of happy homeowners you've helped match with their dream house. 
In addition to sharing original written, video, and interactive content, take a few minutes each day to re-share content from reliable sources to your business page or profile. If you find content interesting and informative, chances are others will too.
Consider hyper-targeted advertising for the highest conversion rates
The best part about all the marketing tactics we've shared so far, is that they're absolutely free. All they require is a little bit of time and effort on your part: less than an hour to put together a short blog, a few minutes to record a video, and just a couple of seconds to post or share content on social media. This is when a little "sweat equity" goes a long way towards promoting your business, and pays dividend for much longer than you anticipate. 
However, if you're looking for a huge boost in your lead pool, an exponential increase in conversion rates, and a high return on your marketing spend, we'd definitely recommend investing in digital advertising. 
Digital advertising is an extremely efficient marketing tactic, as it enables you to hyper-focus your content and messaging efforts towards your target audience. And it's a tactic that has proven to be particularly cost-effective throughout the pandemic. 
As small businesses have largely cut back on their advertising budgets during COVID-19, there has been less competition for inventory which has resulted in a dramatic fall in cost per click (CPC). As a result, digital advertising has become cheaper than ever before. 
For example, on Facebook, the cost for 1,000 impressions has dropped 15% since the beginning of the pandemic. On Instagram that number has fallen 22%, and Youtube dropped their prices by 15% – 20%.
With advertising becoming less expensive, ROI has risen dramatically from 31% to 53% on average, across various platforms and industries. That's a 71% increase in ROI.
Depending on your marketing objectives, there are multiple ways to target your ideal audience.
Should you wish to target specific clients, through an existing database, you'll want to use capabilities like "custom audiences" that are offered by social platforms like Facebook and Instagram. These capabilities allow you to target content towards only those individuals whose emails you have inputted. 
Alternatively, "look-alike" audience targeting, allows you to advertise your services to a broader base , by displaying your ads in front of algorithm-selected individuals,  who display similar interests and behaviors to your existing customer base. This capability is typical to most social platforms, including Facebook, Instagram, LinkedIn, and Youtube.
If you wish to target qualified customers who are actively searching for mortgage solutions or mortgage brokers, your best bet will be to utilize the Pay-per-click (PPC), keyword centric advertising options offered by search engines such as Google and Bing. 
You may also wish to consider advertising on related sites, such as realtor sites, mortgage news sites, or Zillow.

As your private lending partners, we are always here to help. Feel free to explore more of our helpful content, reach out with any questions, or take two minutes to submit your deal.